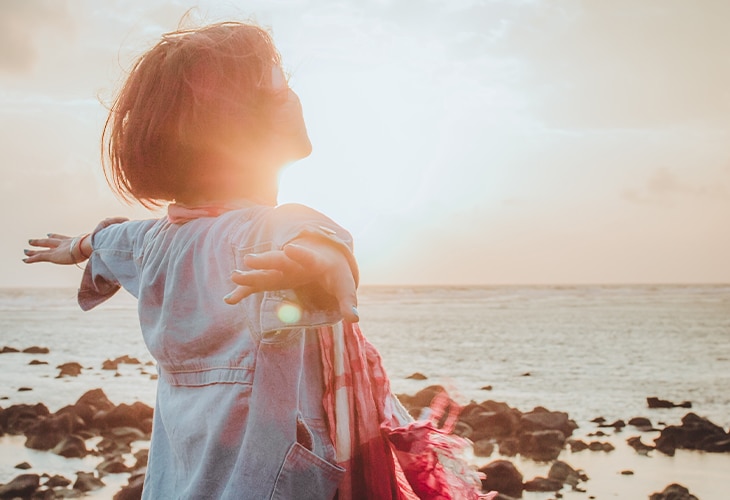 Rebecca Flatres, Cert Hyp CS is a fully qualified Hypnotherapist, licensed NLP practitioner and licensed practitioner in Mnemodynamic Therapy providing therapy in the Selby area. As an accredited Member of The National Hypnotherapy Society Rebecca specialises in weight release, pain management, anxiety, hypnobirthing, depression, phobias, trauma, stopping smoking and much more.

We all face struggles in our daily lives, but when they affect our quality of life we might need help to resolve them. Sometimes those struggles can be hard to face, especially without the help and support of a professional. At RJF Therapy, I offer confidential support to ensure you can live life to the full, whether it's overcoming a lifelong phobia, sleeping better at night or kicking a smoking habit. Perhaps you live life in fear that something bad is always around the corner. I am proud to offer leading Hypnotherapy treatments in Selby and offer online sessions via Zoom.
There's no better time than now to turn that corner!
Rebecca has helped me so much, her kind and sensitive approach to therapy has helped as much as the therapy itself. I have sought help from her for stress relief and have also experienced her mnemodynamic therapy which has helped me to move forward from some difficult experiences. Rebecca has had such a positive impact on my life in more ways than she probably realises. You could not get a better therapist than her.
I had several hypnosis sessions with Rebecca in the summer to help with my stress levels, having never done anything like that before and not sure what to expect. I found it really peaceful and relaxing from the beginning and it made a difference. Rebecca put me at my ease straightaway with her reassuring, calm, professional manner and I was able to deeply relax quite quickly. I kept up some of the exercises she recommended for me afterwards and it all definitely helped me feel less stressed. I enjoyed each session and found I was looking forward to it. I would highly recommend RJF Therapy.
I would highly recommend Rebecca. Her calm manner and thoughtful provoking comments have enabled me to open up and be honest with myself, providing me with suggestions and ways to re-frame my thinking in order to believe in myself- That's a huge achievement!
Tel: 07311 627 204
Email: [email protected]
Where to find us:
177 Leeds Road
Selby
YO8 4JH

Cancellation Policy:
In case of cancellation 24 hours' notice is to be given or full fee is payable.